Details

Published: Monday, 05 August 2019 07:09
Hits: 61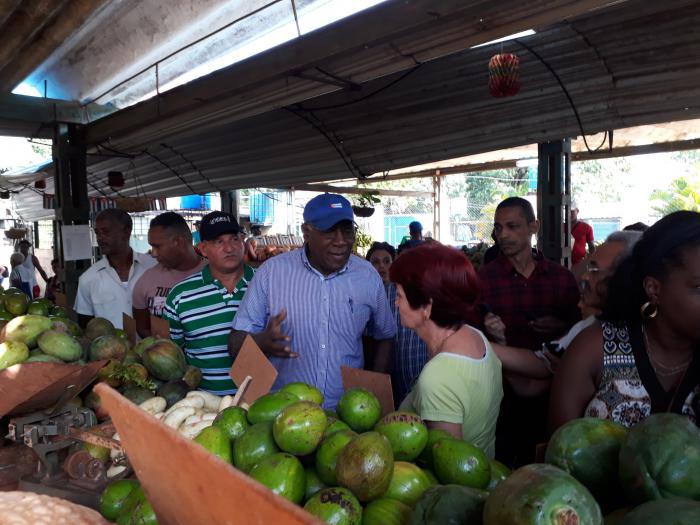 Photo: GranmaHavana, Aug. 5 - The First Vice President of the Councils of State and Ministers, Salvador Valdés Mesa toured this Sunday in Havana, centers linked to Food Marketing for the population.
Together with leaders of the Party and the Council of the Provincial Administration, the member of the Political Bureau also learned about the assurance of product supplies, quality, prices and the functional structure of several market places.
As it passes through the Mercado Villoldo Shopping Plaza in the La Palma neighborhood of Arroyo Naranjo Municipality; the Monaco State Agricultural Market; and Plaza Cerro, Valdés Mesa insisted on knowing the criteria of the population on the prices of products, the variety of offers and quality.
He also stressed the need to achieve greater classification of the products offered for sale on the pallets and said that they are still insufficient and said that we are at the moment of increasing the benefit of the products to increase the quality of the offers. (Granma)