Details

Published: Thursday, 08 August 2019 08:01
Hits: 100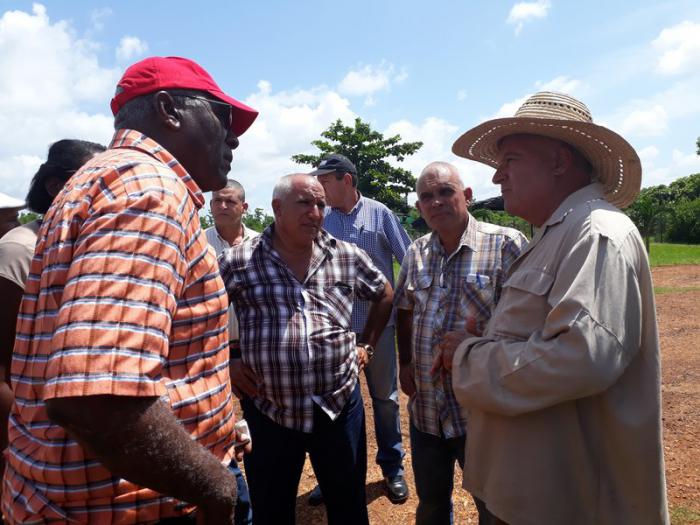 Photo: GranmaHavana, Aug 8.- The first vice president of the Councils of State and Ministers, Salvador Valdés Mesa, made a work visit to the province of Mayabeque, in which he checked the main productive indicators of the agri-food sector in that territory.
At a meeting at the Council of the Provincial Administration, the assurance of the cold planting campaign 2019-2020, local self-supply, programs of 30 pounds per capita of food and vegetables, and the production of meat, cassava, were examined. sweet potato and malanga; as well as the fulfillment of milk deliveries, the behavior of shipments to the capital and the production of corn as animal feed.
Valdés Mesa, according to the Presidency site, emphasized the view of hiring as a strategic means to achieve greater discipline and control in what is produced, and noted that with this mechanism it is necessary to reach one hundred percent of the producers.
He stressed the importance of rehabilitating liquid feed plants and advancing in the production of corn, cassava and sweet potato for popular consumption and those destined for animal feed, with emphasis on improving yields for each line.
He insisted on the application of science and technology, and on achieving a balance between short and long cycle crops, in addition to using the best seeds.
During the tour, the First Vice President was interested in working conditions and the results of different productive forms, in a territory where almost 80% of its productions are destined for the capital.
The producers emphasized to Valdés Mesa the words of Army General Raúl Castro Ruz: "If man serves, the earth serves."
A special moment of the visit was the meeting with the team of The Hurricanes of Mayabeque, who are training, prior to the start of the baseball season, one of the most anticipated events of the summer. (Granma)