Collective of Work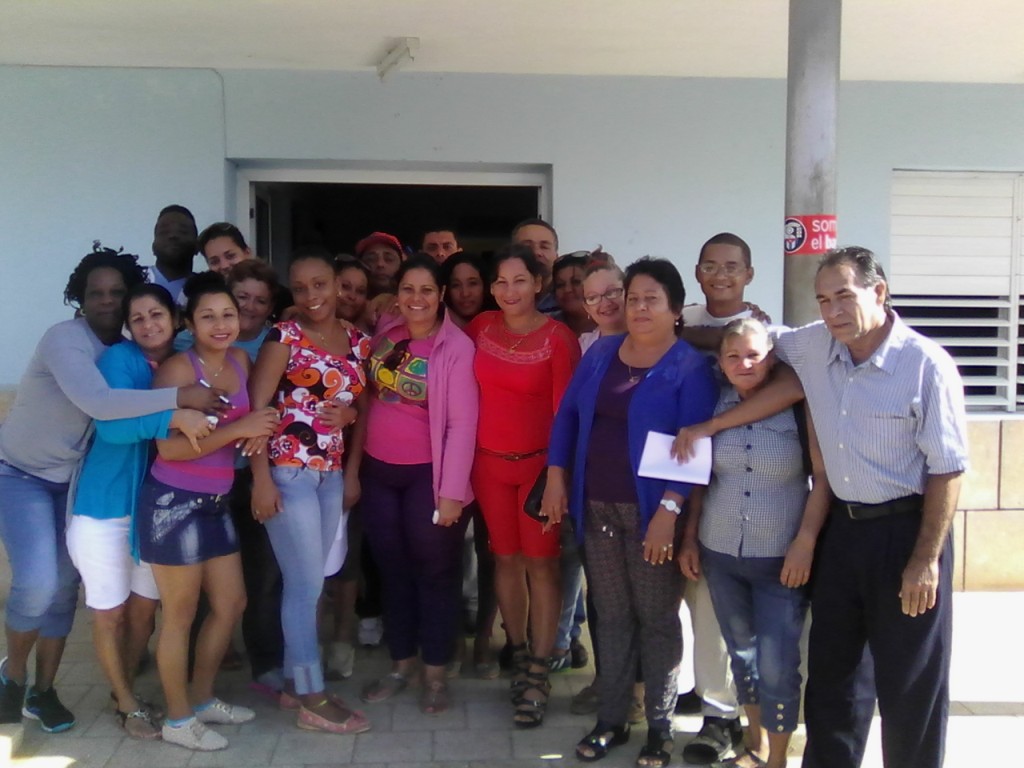 Collective Radio Cubitas.Radio Cubitas was founded on June 4th, 198. At the moment, the transmission schedule extends from 7 a.m. to 9 p.m. with a varied program that includes dramatized, programs designed to the infantile and juvenile public, variety, informative and social facilitation magazines and other radio programs intended to the diffusion of Latin American and Caribbean, Mexican and concert music.
The programming strip includes newsletters and a local radio-news entitled El Reportero.
The group of employees consists of 40 workers, 4 journalists, 7 program directors, 15 scriptwriters, 5 radio announcers and 6 audio technicians, to whom the support and service staff is added.
Digital Radio Cubitas
Director: Pedro Alexander Cruz Moiset
Head of Programming and Information: Mileidis Socarrás
Coordinator of the Information Department: Dayanis Dutil Preval
 Journalists:
• María del Carmen Castañeda Varona
• Georgina González Meléndrez
Editors:
• Miguel Ángel Quiroga Acosta
• Carlos Antonio Rivero Echemendía
Webmaster: Ing. Andrés Mario Hidalgo Brito