Details

Published: Wednesday, 12 October 2016 04:06
Hits: 3976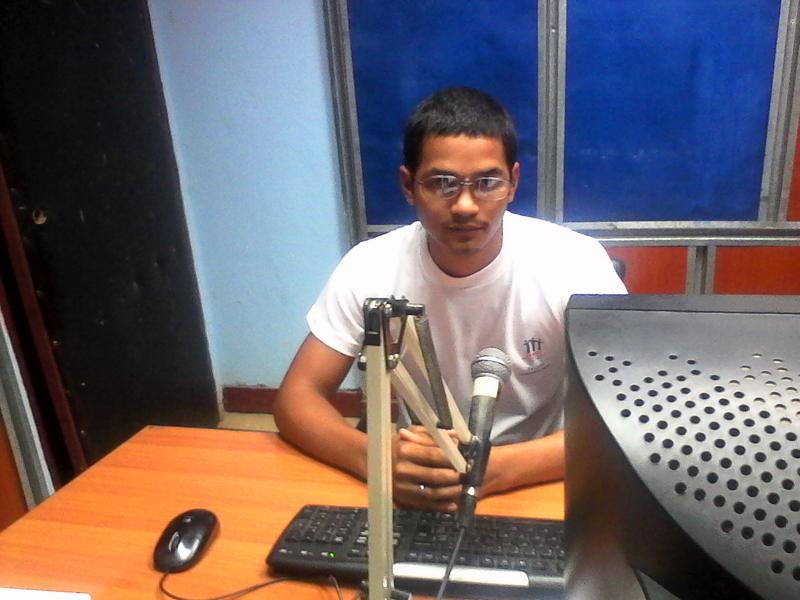 Arián Gil Romero locutor de Radio Cubitas/Foto: Miguel Ángel Quiroga Acosta
Maintain a quality radio programming, which takes into account the priorities of the information policy of the territory, country and the world and the interests of the different recipients from an essentially cultural perspective that meets the educational and entertainment needs, also directed to strengthen ethical, moral and aesthetic values, creatively influencing the conscience of the radio audience.
Specific objectives:
1-To perfect the design of radio programming from an essentially cultural perspective that satisfies the interests and information, educational and entertainment needs of different audiences.
2- Bring about a work system integrated to the social research activity at the radio station that facilitates the feedback process between it and the different recipients with the purpose of raising the quality of the information policy and programming, as well as the new projects that will make up the usual programming and the one to be broadcasted in summer and  Christmas´ times , respectively.
3- Improve the monitoring and listening system of radio programming based on the standards established, contributing to its efficiency and effectiveness.
4- Guarantee the transmission system in case of natural disasters and stages of the war, with the objective of ensuring the effective and timely exchange of information to the different population groups, the command and management post, the forces and means that are fulfilling missions or other objectives of vital importance in correspondence with the existing situation.
5- Improve the design of the news program by expanding its profile to economic education, the fight against crime, illegalities and corruption and other issues related to the daily events of the territory and the country.
6- Project the training strategy of the professionals in order to enable them in the different forms of creation, providing artistic talent that strengthens the quality of programming.
7- Contribute to the spiritual and cultural enrichment of the radio audience, promoting the enjoyment of Cuban music of different genres and styles, as well as sections, segments and programs that facilitate the knowledge of topics of the people interest.
8- Deepen the content of the programs in order to strengthen the moral, ethical and aesthetic, formal and cultural values in correspondence with the Marti's thought and the concept of Revolution exposed by the Commander in Chief Fidel Castro, influencing in a guiding way in the awareness and that allows modifying behaviors and attitudes in correspondence with the current situation of the country and the territory.